SPIDERS CAST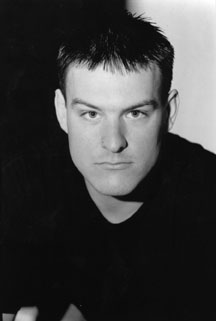 Drew Butler (US) is a native of San Francisco, California. He's pursued his career since 1992 after receiving a degree in Acting from Syracuse University. Professionally he has appeared in national commercials for Budweiser, Coors, and Samuel Adams; in television on Martial Law, ER, Melrose Place, General Hospital, The Bold and Beautiful and several leading roles in indie films. He's just finished writing a feature scheduled to shoot this Summer in San Francisco. In his spare time Drew is a member of the National Ski Patrol at Mt. Baldy, an avid award winning home brewer of "DREW BREW" and a sun worshiping ocean loving beach enthusiast. Drew is engaged to his high school sweetheart, Jill.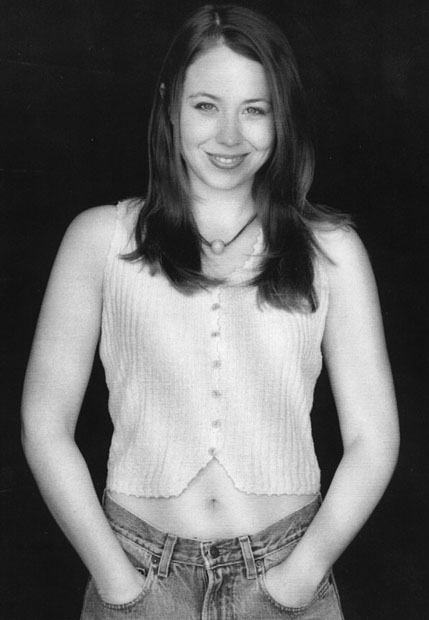 Rebecca Brunelle (Customer/Young Woman/Michelle) hails from the far reaches of Scottsdale, Arizona. She was bitten by the acting bug at age 2, while playing a "Christmas Angel." It was a big stretch for her. Her family moved to Seattle from Phoenix when she was 7, and that bug bite just got worse and worse. Well, you can only imagine the size of the thing now. Her education took her to Cedar City, Utah, back home to Arizona, and most recently Oxford University. While at Southern Utah University, she appeared in The Elephant Man and Hello, Dolly! Her performances at Arizona State University included the victim in The Rape, Sandy in The Emerald Circle, and bunches of characters in The Caucasian Chalk Circle and Crow and Weasel. Rebecca's film debut was as a Trekkie in a Movie Theatre trailer. Her favorite moment in her career was in Oxford, when she worked on-stage with John Barton. Rebecca most recently portrayed Emily in the Irma's Place production of Our Town (a role her Mom played in high school).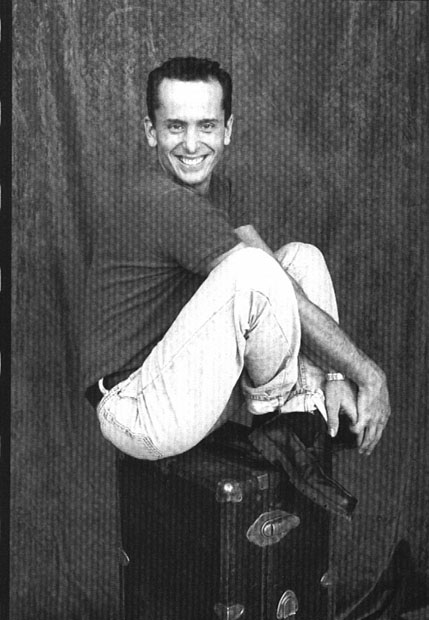 Michael Taylor Gray (Alex) is a 1993 graduate of the California Institute of the Arts (Cal Arts) Masters Acting Program. He moved back to LA in 1996 after a two-year stint in NYC. New York was an opportunity to see an amazing amount of theatre, explore the city and its people, and perform Off-Off-(Off) Broadway in some of the Village's most notorious theatrical nightspots. Michael worked and studied at Bowling Green University and the Huron Playhouse (its summer theatre affiliate). In 1989 he received his Bachelors of Science Degree in Secondary Education (Communications Comprehensive). The summer of 1998 found Michael directing John Loves Mary, and acting in Lend Me a Tenor at The Huron Playhouse for its 50th Anniversary season. 1998 also brought Michael his first foray into the music video world in Say You'll Bring Beer by the Spice Guys.
Jim McDevitt (Customer/Bouncer) has a Bachelor of Arts in Theatre from California State University, Northridge. His previous roles include "Charlie" in AR Gurney's What I Did Last Summer as well as "Star Man" in Sam Shepherd's Tooth of Crime. He has performed in the High Rollers Improv Comedy Show at the 13th Street Theatre in New York City, as well the role of the "King" in William Butler Yeats play On Baileys Strand at Columbia University. He can be seen regularly on Wednesday Nights at Jennifer's Coffee House in Studio City performing his own original works in The Anything But Stand Up Show. He is currently finishing his first one man show called The Seamus and James Dialogues, which will open in late May. Jim is honored to be part of this production.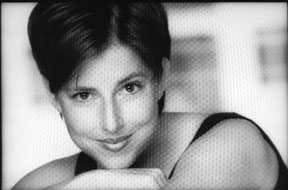 Lara Jill Miller (Annie) is best known for her starring role as "Samantha" on the hit NBC sitcom, Gimme A Break! Prior to the series, she co-starred in the national tour and Broadway revival of The Music Man with Dick Van Dyke. During her seasonal hiatus, Lara co-starred in the feature film Touch and Go, opposite Michael Keaton; starred in PBS' award-winning special Nags; and appeared in the ever-present circuit of talk shows, game shows and celebrity charity events. Her favorite? Circus of the Stars! She then gave herself a break from the rigors of show business, determined to finsh her education. She graduated from NYU and then Fordham University School of Law, passed the NY, NJ, and PA bars, and then proceeded to practice as a litigation attorney in Manhattan. While in New York, Lara continued to cultivate her passion for performing, maintaining an active voice-over career. She starred as the title role in Jerry Finnegan's Sister, and as "Corey Bratter" in Neil Simon's Barefoot in the Park. She also flew and starred as "Peter Pan" in the musical of the same name. She has now returned to Los Angeles, where she has just guest starred on PAX TV's, Chicken Soup for the Soul. She can also be heard as the newest character "Kari" on FOX's hit animated series, Digimon.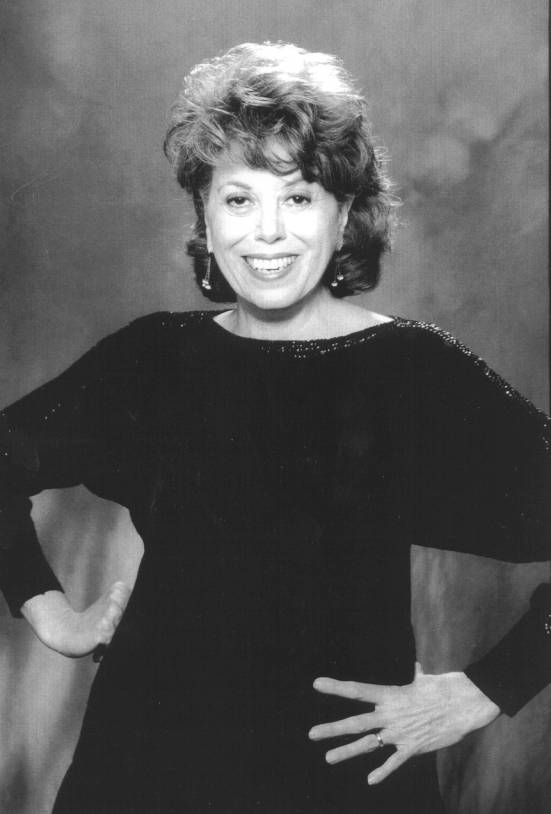 Luce Morgan* (Janet) recently guest starred on FOX's Getting Personal. Other favorite TV roles include City with Valerie Harper, Billionaire Boys Club, Freddy's Nightmare, and Beatrice: Life of the Party, with Carol Burnett. Film roles include Blood Brothers, with Richard Gere, the award-winning thriller The Hidden, My Demon Lover, Mafia on the Bounty, and The Woman Inside, in which she plays a trans-sexual truck driver in a serious treatment of the subject. Luce has been acting and singing since high school in Philadelphia with a detour for Drexel University where she majored in fashion designing. Onstage Luce has performed in leading roles in New York, Regional Reps. And Los Angeles, and has studied with such luminaries as Uta Hagen, Shakespeare with Eva LeGallienne and Improvisation with Joan Darling. When she's not acting, Luce is usually whipping up mad recipes on her 1940's stove in West Hollywood and is going public soon with her marinated roasted peppers recipe.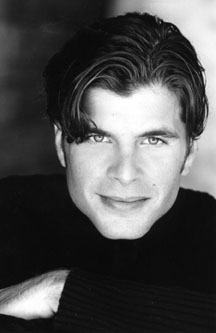 Mark Phillips (Young Man/Curtis) arrived in Hollywood two years ago from Atlanta, GA. While in Atlanta, he performed in several plays, including, Nuts, To Gillian on her 37th Birthday, Shadow Box and Some Rain. Since moving westward, he has done work at Theatre of Note and Brengal Theatre. He has done television work on Savannah and has worked with such stars as Patty Duke in A Christmas Memory.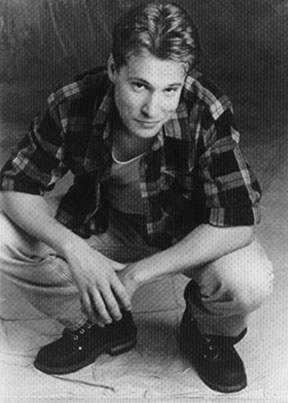 Chuck Raucci*(Jimmy) hails from Chicago and is pleased to be making his LA stage debut in Spiders. He last worked with the Steppenwolf Theatre Company in their workshop production of David Copperfield. Prior to that, he appeared in over 200 performances of the long-running comedy Shear Madness at the Mayfair Theatre. He has also worked as a company member with Trap Door Theatre appearing in such shows as the critically acclaimed Boys of the Peggy August Club, Blood on the Cat's Neck and Some Things You Need to Know Before the World Ends: A Final Evening With The Illuminati. Other Chicago stage credits include: Strange Interlude (Equity Library Theatre), The First, and The Diary of Anne Frank (Apple Tree Theatre), A Lie of the Mind, (Azusa Productions) and the one-man holiday show Winter's Tales (Imagination Theatre).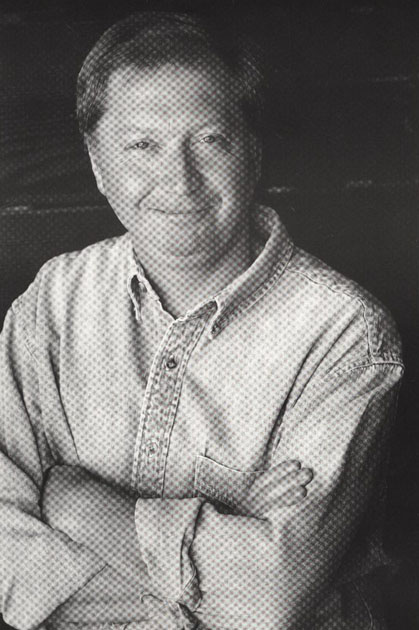 Warren Sweeney* (Alan) last appeared on stage in San Jose Rep's production of Anna Christie playing Anna's Swedish father, "Old Chris." After moving to Los Angeles from New York, he joined the cast of the long-running Kvetch at the Odyssey Theatre. Other LA theatre appearances include Madwoman of Chaillot and The Three Journeyman at the Odyssey Theatre; Detective Story, and A View From the Bridge at the Strasberg Institute; Judevine at the Matrix; My Condition at Theatre/Theatre, and many others. In New York, he was seen on stage in many productions including Rubbers & Yanks (American Place Theatre), Absent Friends (Centenary Stage), The Devil's Disciple (E.C.T.), Playboy of the Western World (18th St. Playhouse), Merry Wives of Windsor (Riverside Shakespeare Co.), and many others. Television appearances include Nash Bridges, The X-Files, NYPD Blue, ER, Providence The Jamie Foxx Show; feature films include Hanging Up, Up Close and Personal, Apollo 11, and Wild Cactus
Eric Zellar (Doug), raised in St. Louis, performed in community theatre before relocating to LA. He was last seen in The Greeks at the Odyssey Theatre and has appeared in several independent features. He is thankful for the opportunity to be a part of this exciting and challenging production. Hope everyone enjoys the show!
*In association with Actors Equity.
SPIDERS PRODUCTION
Joel Acker (web design) hopes to do more theatre web design in between accounting gigs.
Bridget Georgeson (fight choreographer) graduated from California Institute of the Arts with an MFA in theatre. Upon graduating, she went to work producing and production managing everything from rock concerts to holiday parades. Her loves are: teaching kickboxing, annual trips to the Grand Canyon, dance, photography, and spending time with her crazy Jack Russell Terrier, "Rugby."
Shawn Jolicoeur (lighting design) has been involved in a variety of aspects of theater and film for the past 15 years. He is currently working at DreamQuest, a special effects production house in Los Angeles, where he has been involved in the technical aspects of filmmaking on such films as Independence Day, Mighty Joe Young, and Armageddon, all of which were nominated for Oscars for special effects. Shawn has also worked as a Director of Photography on various independent feature films.
Stacey Pomeroy (costume design) has worked as a designer and costumer for the Utah Shakespeare Festival and Southwest Shakespeare Festival.
Brett Vice (stage manager) has worked on a variety of plays in a number of capacities. Onstage, he has appeared in Inherit The Wind, Barefoot in the Park, and Much Ado About Nothing. He has directed Biloxi Blues and worked behind the scenes in lighting, sound and publicity. Most recently, he has worked as stage manager on several productions at The Bitter Truth Playhouse including Salam Shalom, Dancing With The Devil, and Whispers of the Soul. Brett is from Houma, Louisiana.
Darryl Vinyard (writer/director) comes from Northern California, where he studied film and theater arts at San Jose State University before moving to Los Angeles to finish his Bachelor's degree. This production of Spiders marks the first time Darryl's work has been staged. He has also co-written the screenplay of La Virgen, starring Latin film star Jorge Rivero. Darryl has worked as an actor in theatre, feature films, and television. As a director, he has directed the plays Partners, Hopscotch and Minnesota Moon in various Los Angeles theatres.
Karen Withem (publicist) is a marketing communications veteran who began her career as a newspaper reporter. She has promoted retail and hospitality clients like Acapulco and Buca di Beppo restaurants, Park Hyatt Century City, Ready Pac Produce, and Mrs. Cubbison's Foods. She promoted the West Coast premiere of Harry Nilsson's musical "The Point!"--which garnered national and local newspaper and TV coverage. The play enjoyed a long and successful run. She provides her clients with comprehensive services, from strategic planning and event production to media coaching and press release distribution, as well as booking national television and raio tours. She has secured coverage in Time Magazine, The Los Angeles Times, The Washington Post, Daily Variety, and many other consumer and trade publications. Her broadcast reach includes CNN Headline News, E! Television and network affiliates nationwide. Karen received her economics degree from UCLA, and is an actress and screenwriter, having optioned scripts to Gross-Weston Productions and Alex Rose Productions. Her only dilemma is deciding what to do next, but she is thrilled to spread the word about "Spiders" for Darryl Vinyard and cast. Break eight legs!